Yard Maintenance Rhode Island
PVD Tree Removal's expert team offers a personalized care plan for shrubs in your yards!
We take care of your yard in Rhode Island
---
Are you looking for a new yard service?
PVD Tree Removal is the premier tree and lawn care company in your area. We provide our customers with the highest level of customer service. You will love our quality workmanship and competitive pricing. Our team of professionals will provide you with exceptional results every time!
You can trust us to take care of all your yard needs, from mowing to trimming trees. We'll keep your property looking its best year-round. It will always look great when you come home at night or on weekends. Plus, we offer free estimates, so there's no obligation before we get started working together. Don't hesitate any longer; call us today!
Call us today at (401) 298-2386 for a free estimate!
Yard maintenance company
---
Do you ever wonder how those plants in your backyard get damaged? Well, there is a problem with them. It's called disease, and they can be bad. Sometimes insects hurt them too. Pests can easily damage trees and shrubs which have not been adequately maintained and regularly pruned. We know that you'd hate to see your landscape lose its natural beauty.
PVD Tree Removal provides a comprehensive service menu that you can count on for all of your yard care needs. Including:
tree pruning and trimming
tree removal
shrub pruning
mulching
stump grinding
grass cutting
fertilizing
In addition, we offer lawn care and landscape design services.
Yard maintenance services
---
A professional lawn care service will take care of your yard for you. They will do the work that you don't want to do. Services include mowing and trimming branches of trees and shrubs. You want to make sure that you get rid of all the bugs. You don't want any guests in your house, even if they're nice, like the ones who come for a sleepover with their friends!
Pests can damage your garden significantly. A tree specialist can tell you if your trees are healthy or not, and if there are pests. These services include pest identification and control methods.
We're the best Warwick, Rhode Island tree and shrub care service. We take care of pests that can hurt your trees. Then you don't have to worry about it anymore.
If there are any problems with the trees on our property, we have an expert team of arborists who will help us fix it.
The PVD Tree Removal company uses equipment that is new and safe to take care of your lawn.
We offer many additional services for your convenience:
Lawn fertilization
Lawn renovation
Dethatching and aeration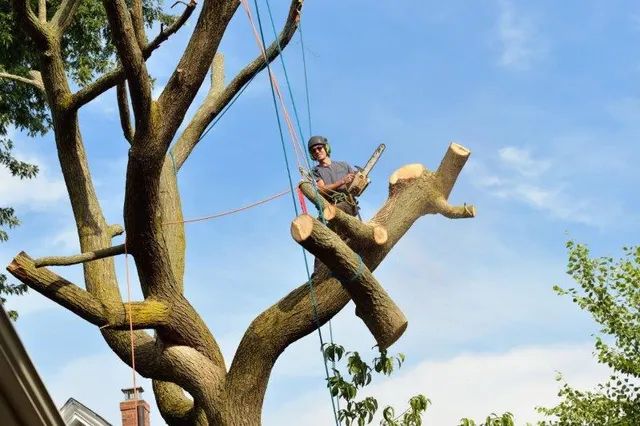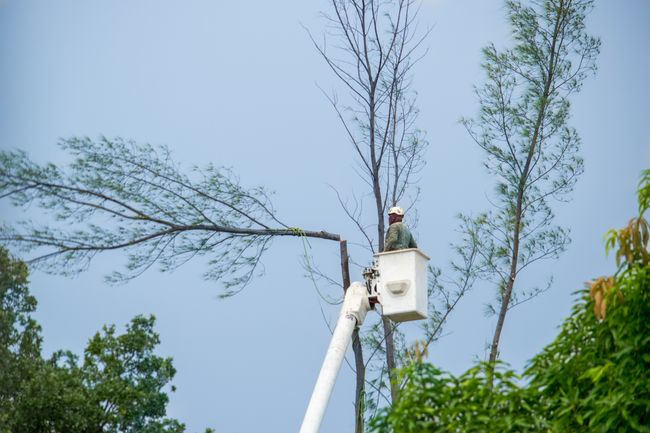 Shrub care services near me
---
Shrub care services near me or shrub maintenance service is available for a number of shrub varieties including:
Arborvitae trees
Flowering shrubs
Coniferous shrubs
We know that no one likes a shrub to overgrow and block their view, but it also happens if you let them get out of control. To keep the problem from getting worse or affecting other plants in your garden there are a few steps we can take:
1) Pruning sometimes helps your plants. You can prune away things from the plant when they are too long.
2) Space perennial plants such as lavender 10-12 inches apart.
3)Water well before the rain begins expecting dry spells during summer season.
4). Weeds can grow around your garden. To control them, use a hoe to cut them or pull out young plants before they have seeds.
Fertilizing is important for your shrubs. Fertilizers give them the nutrients needed to grow and look good. Shrub fertilization should be done once a year in the early spring before new growth begins.
Our Shrub and Yard Maintenance Expertise
---
Best tree and shrub care in Warwick, Rhode Island! We maximize tree growth and control pests.
At PVD Tree Removal, passion motivate us. We love creating exotic, living yards with various plants and trees. We offer all-inclusive shrub care services. They are designed to control pests and disease. While maintaining the foliage's beauty in your gardens.
Our Arborists will thoroughly assess existing trees and shrubs. They will discuss your goals with you. Then they will provide a tailored plan based on the unique requirements, landscapes, and aesthetics of your yards.
Our shrub and yard care services include;
1. Weed pulling and shrub maintenance
2. Fungus and disease control
3. Lawn maintenance and mowing
4. Winter dormant oil
5. Deep-root lawn fertilization
Preventing Damage before it Begins
---
Have you ever been perplexed as to how disease and insects can quickly harm your plants? Like those beautiful, green bushes in your garden? Regularly pruning and maintaining trees and shrubs is key. It gives them more strength to fight pests.
Our trained and licensed arborists are here to help. They can correctly handle such irreparable damage. Take action before it destroys the beauty of your landscapes. On top of offering Rhode Island tree service, we also offer shrub care and yard maintenance. We are one of the few, if not only, tree care services providers in Warwick, RI, to do so.
Weed pulling and shrub maintenance
---
If it continues to grow up, we'll continue to show up.
What started as few tiny dandelions here and there can quickly take over your whole yard and destroy the beauty of your lawn. Rhode Island tree service experts know how to grow thick, green, and healthy grass.
Our arborists will help you win the war against weed by;
Using safest and targeted herbicide
Maintaining the nutrition of your lawns by proper supplementation
Completely eradicating weed from roots
Weed pulling and shrub maintenance
---
Those huge, hideous yellowish-brown patches in your lawn where green, healthy grass used to be are not easy to treat. With the application of disease and insect control, we strive to curb the problem at its source. Our approach also keeps any future harmful diseases or damaging insects at bay.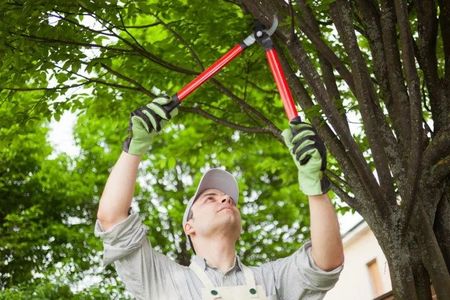 Yard maintenance near Rhode Island
---
Tree Pruning, Shrub trimming, Mulching, Stump Grinding, Fertilizing. Lawn care and landscape design services.
PVD Tree Removal provides many services. They can prune trees, remove trees, trim shrubs, mulch, and grind tree stumps.
Commercial lawn care services are the best because they take care of your yard. Services can include:
mowing
trimming branches of trees and shrubs to keep them healthy
pest control for insects that may be on your property
Do you want your lawn to look gorgeous? PVD Tree Removal is the team for that! Our professional arborists provide Warwick, Rhode Island yard maintenance services. We keep green plants. We take care of them, so they will stay beautiful all year. You want to cut trees at their base and then cut branches high up so the tree won't fall. Guaranteed safe around children's play areas too (even during winter). Dead trees need help with getting oxygen. They might have roots that are stuck in the ground. Removing stumps is important so you can use the land again. To get your lawn mowed and fertilized every week with pest control.
The average cost to maintain your landscaping is $500. In this job, you will need to do things like cutting the grass and weeding gardens. You can also groom lawns by mowing or weed-eating them.
What's included in yard maintenance? We offer pest control, soil testing, and treatment to make sure that your lawn is healthy. Lawn care is when you clean up the borders of your yard. You make sure that there is no debris. Also, edging is when you make sure that all of the corners are where they are supposed to be. We mow when necessary and fix small areas damaged by storms. This helps the clean up go faster.
Maintaining a property means maintaining its vegetation. If one part becomes out-of-date such as removal pruning dead woody plants like trees. This will lead to problems elsewhere since other aspects rely on these factors. Plant trees and shrubs. This will help you after they grow taller and need more water. Cut down trees that are dead, so they can get more air.
Annual treatments of your yard is important, we cannot emphasize enough. Do you want to keep your landscape looking pristine all year long? Then pruning, fertilizing, and pest control services are necessary. Arborists can remove problematic branches or limbs. Those could potentially fall and cause damage to property or people. As well as clear out overgrown vegetation to open up the view and improve curb appeal. Regular visits for mowing, edging, and weeding will keep your yard looking beautiful and well-maintained. You will always be proud to show off the hard work that went into it!