Tree Removal In East Greenwich, RI
We Remove trees in East Greenwich, RI
---
Are you looking for tree service in East Greenwich, RI?
Do you need a tree removed from your property?
Tree removal is no easy task. It's dangerous, time-consuming, and can be expensive if you don't know what you're doing. That's why we do everything possible to make sure the job gets done right the first time around. We have over 20 years of experience in this field so we know exactly how to get it done without any issues or problems along the way.
When our team arrives at your home or business, they will assess the situation and determine which method of tree removal would work best for that particular location. Once that decision has been made, there are two ways we can remove trees. Either by hand or with heavy machinery, depending on what works best for each individual case. In some cases both methods may be used together as well! After all is said and done, we will clean up every single piece of debris left behind, so your property looks just like it did before we arrived (if not better). Our goal is to leave nothing but a beautiful landscape behind us when our work here is complete! You won't find another company out there who treats their customers with such respect and professionalism than PVD Tree Removal does! Call today for an estimate on removing those pesky trees from your yard once and for all!
Professional tree removal services in East Greenwich, RI
---
For many homeowners tree removal is a necessary evil. Trees are a great for shade, shelter, and energy saving. Sometimes, however, you might have to take down a tree because it is too dangerous or poses a health hazard. Dead trees can fall, causing injury inside the house.
This problem can be prevented by making plans in advance. Call PVD Tree Removal today!
PVD Tree Removal is a quick and easy way to get rid of your tree. Our skilled technicians will take the branches that pose danger from below. The crown will be left intact but removed so that you can safely walk around the city streets.
We also provide same-day service in East Greenwich RI. We can even do the work on-site, without extra travel charges. Get in touch with us to schedule a custom removal of trees.
PVD Tree Removal will help you remove large trees from East Greenwich RI and Rhode Island. Our staff is trained and has access to modern equipment such as cranes or trucks. While not causing any damage to your home, we can reach difficult-to-reach areas.
Stump Grinding at East Greenwich, RI
---
The removal of a large tree is an intricate procedure that few homeowners are aware of. It requires careful planning and limiting the damage to surrounding property. We are also aware of how to safely remove stumps so that they are safe to be removed. We can take out the whole stump or a portion of it.
Stumps could be a security danger and eye-sore. Stumps can detract from the aesthetics of your property. They not only take up valuable space, but also hinder your ability to enjoy using certain parts of the house. There is no way to have toys getting lost among the grassy areas like stairs and decking.
You may feel overwhelmed by the amount of time required to get rid of them. Are you a busy person with limited time? A lot of people do not have the knowledge they require to take down trees. Let's start with another option. A professional team specializing in stump removal. They will get the job done quickly. All equipment needed to grind or cut tree stumps will be brought for efficient service.
Here are a few reasons for hiring professionals makes good business sense.
Safety is vital. Particularly when removing entire trees close to telephone poles.
We are specialists in what we do. We perform all the necessary steps in accordance with the industry standard. We don't cause damage to the property.
The ugly stump that you leave behind is no better than having it removed. Let PVD Tree Removal manage the job!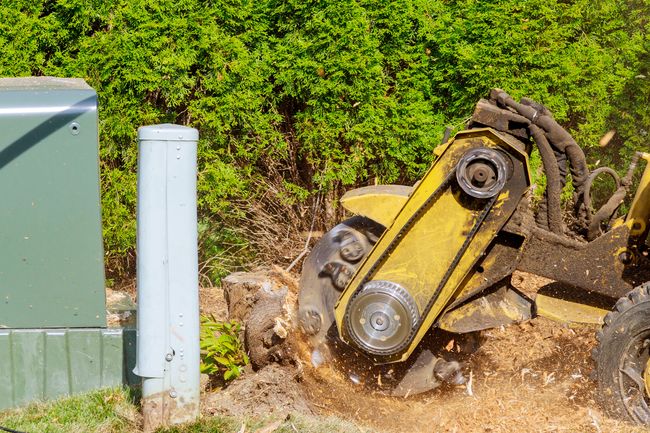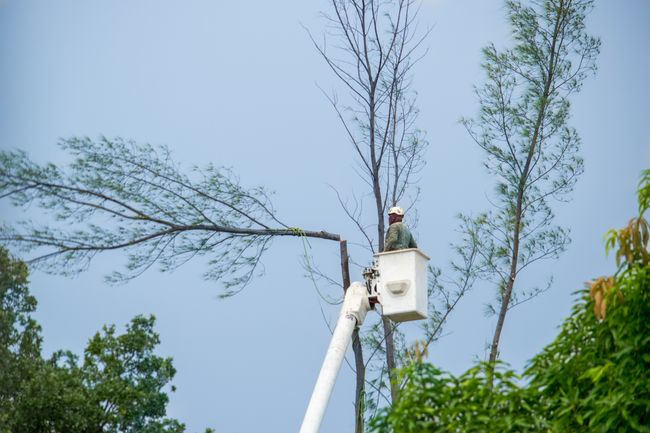 Tree Maintenance in East Greenwich RI
---
It may seem difficult to keep your trees in good shape and manageable, however it's important. If you must remove a tree, remember that it are worth the effort. Our tree-care specialists are well educated in all fields. They can help you treat a particular ailment, before it gets worse. We'll assist you in determining the root reason behind the issue. We'll suggest ways to prevent it from getting any worse and help you treat your trees immediately. Contact us right away if you have any questions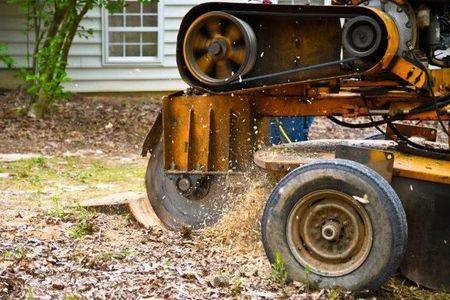 Stump Grinding at East Greenwich, RI
---
PVD Tree Removal is the right choice to grind stumps. We are people's first choice for stump removal in East Greenwich, RI. We are able to take stumps away quickly and cost-effectively from your yard. We have all the equipment and tools necessary to ensure your job goes smoothly.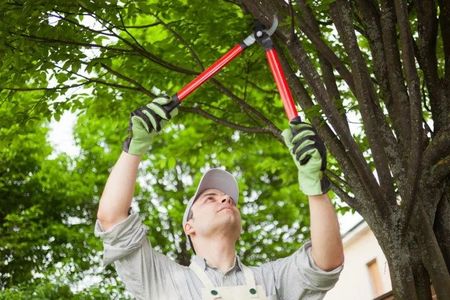 Tree Removal in East Greenwich RI
---
If you've got one or more trees in your yard that need to be taken down, do not hesitate and call us at PVD Tree Removal! Our team of experts can complete the job quickly and effectively. We'll manage the entire procedure. Once we're finished on your task, you don't have to think about it.
Tree Care Services in East Greenwich RI
---
If you have trees which require trimming, PVD Tree Removal can take care of the task. Our tree experts will make sure that your trees are in good health. They'll ensure that they are at the right height and shape, so they stay healthy for many years. We have over 30 years of experience, so you can trust us when it comes to your trees.
Tree trimming in East Greenwich RI
---
We are here to assist you with all of your tree trimming requirements. Our tree care staff will take good care of it. They are experts in making it healthy and strong.
to provide both aesthetic and practical benefits. In addition it can improve the visual appeal of our houses. Trees require constant attention even when they're not evident. This is a simple goal to achieve with our assistance. Since they typically look at routine yard chores as trimming branches back. A tree that is too high on an unflat surface will get less sunlight. This means it is smaller and windy.
Our team is fully equipped with the most modern equipment. We are able to handle any size tree service job in East Greenwich, RI. We are Rhode Island's top tree service provider since we are quick to respond. We have years of experience in trimming trees in the area.
Trees are the crown jewels and the most valuable feature of any landscape. However, if you require assistance from a professional to keep up with the tree's obligations. Or if something goes wrong. They can be infested by insects that eat them. An experienced arborist is a must-have!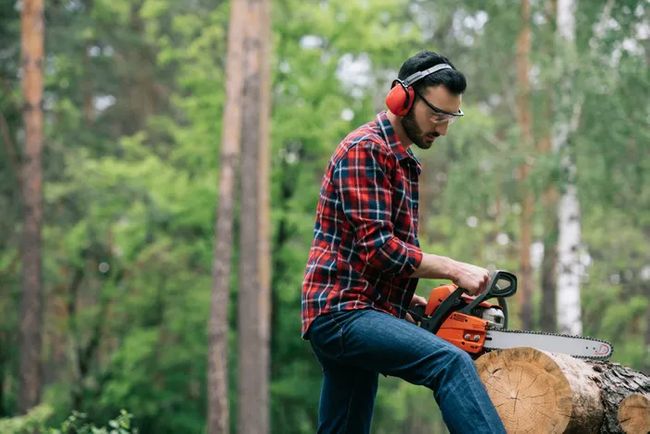 Tree Maintenance & Care in East Greenwich, RI
---
A well-groomed yard is a beautiful sight with green and lush leaves all over. Every year, you must maintain your garden. This isn't a task you can delegate to another person. They may not have the enough time to create their maintenance schedule. The next spring/summer season could cause more issues down the line. Damaged surface roots from lawnmowers. It is possible to see the root too closely with the weed whackers. Insufficient sunlight could cause damage to the root system. Experts can assist you with fertilization and pest control. Ask questions. Experts are always available for you.
Our arborists aren't big, but they have vast experience in the planting of trees. They can tell you what type of soil is ideal for your plants. They can also tell you when to fertilize your plants and how you can reduce them to encourage healthy growth. Additionally, they have the knowledge to determine how different factors, such as rain, affect trees. Don't panic. Don't be concerned, even if it seems daunting. We can help you understand the issue by asking one of us here. We'll ensure that nothing goes wrong with your yard!
Get a no-cost estimate for your tree-care needs today!
---
We can help you cut down trees quickly and give you an estimate of the price. All it takes is one quick phone call to our team of professionals. The proper removal of trees is important if you want your yard to look great. If you do not use the right equipment could cause damage. It can result in damage to trees and bushes around you, and your house. Contact us as quickly as you can! We will not only give you a price, but we can also start immediately. It is recommended to employ someone with experience in tree cutting to avoid any injury or damage.
About East Greenwich
City of East Greenwich, Rhode Island
East Greenwich is a town and the county seat of Kent County, Rhode Island, United States. The population was 13,146 at the 2010 census. East Greenwich is the wealthiest municipality within the state of Rhode Island. It is part of the Providence metropolitan statistical area and the Greater Boston combined statistical area. Formed as Greenwich in 1677, it was named for Greenwich, England. It was renamed Dedford in 1686 but reverted to its original name in 1689. In 1741 the more rural western three-quarters of the town was set off as West Greenwich, the remaining quarter of it thenceforth being called East Greenwich. Until 1854, it was one of the five state capitals for Rhode Island. The General Assembly, when meeting in East Greenwich, used the local courthouse, which is today the town hall. East Greenwich Village is located in the northeastern part of the town and extends north about 0.93 mi (1.5 km) into the city of Warwick, Rhode Island.
East Greenwich's neighborhoods
Woodville, West End, Wayland, Watchemoket Square His. Dist., Washington Park, Wanskuck, Vistas On the Trail, Valley Falls, Valley, Upper South Providence, The Seasons East Greenwich, South Elmwood, Smith Hill, Silver Lake, Scalloptown Park, Safehouse, Rumford Historic District, Riverside, Reservoir, Quality Hill Historic District, Pilgrim Park, PieZoni's Pizza, Olneyville, Norwood, Newport East, Mt View, Mount Pleasant, Mount Hope, Mott & Chace Sotheby's International Realty, Montessori of Greenwich Bay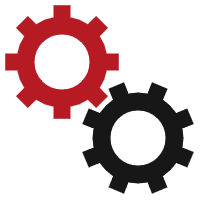 Things To Do in East Greenwich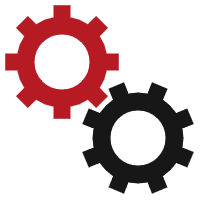 Tree Removal East Greenwich