Be it safety reasons, tree health, maintenance concerns, or construction projects, Tree Removal Warwick is the best choice for your tree removal needs!
In an ideal world and their natural habitat, trees would never be removed. However, in big cities and urban areas allowing trees to decay naturally could be hazardous and unsafe for both people and properties. You should consider tree removal if your trees are dead or dying as they become weak and brittle presenting many safety concerns. For trees that have outgrown their environment or have become diseased, removal is often the only solution. Especially, if the diseased tree can cause the disease to spread to other trees in that area, tree removal is the best choice to consider. Another common reason to go for tree removal is the construction projects as the tree might be in a strategically wrong location.
Straight Tree Felling Tree Removal Warwick
---
Straight tree felling requires removing a tree in a single unit and is one of the most dangerous tasks a tree surgeon has to undertake. Warwick tree service process is followed in situations that pose no threat of damaging the property or people nearby. By considering all the risks such as telephone cables and power lines not interrupted and the trees naturally inclined towards the fall direction, our experts carefully plan and predict where the tree will land exactly, upon falling.
Requirements for straight tree felling
For a tree to fall from the ground level, it is necessary to keep the following things in mind;
The tree must be standing upright and in a balanced position
A natural inclination towards the planned direction of falling
There should be at least 16 feet of distance between the tree which needs removal and the nearby structures vulnerable to damage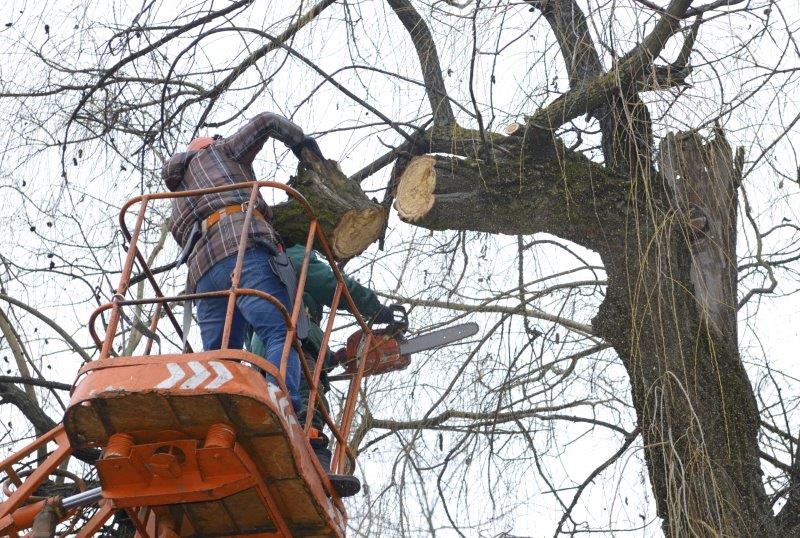 Section Tree Felling
---
When the tree is located at an inappropriate place to carry out the straight tree felling because of the multiple targets nearby jeopardizing the safe tree removal, sections tree felling is performed using advanced tools and the latest technology. Rhode Island tree service climbers perform the tree removal procedure by establishing a rigging line in the treetop, overhanging on a suitable lowering point. The process is usually started at the bottom of the tree crown. Our trained tree surgeon will perform a calculated cut in the desired drop zone that the surgeon wants the branch to fall. The groundman will then lower the tree branch to the ground in a well guarded and controlled manner. The process is repeated until the treetop is reached and only a straight standing stem is left.
Requirements for section tree felling
Section tree removal or felling is required when;
Tree removal Warwick is carried out in an urban setting or crowded locations
Nearby buildings, homes, or other infrastructure is at risk of damage
The tree is dangerously high to handle and safely perform straight tree removal or felling
Get in Touch
---
Thank you for choosing PVD Tree Removal for the tree care services. If you would like us to contact you to guide you in detail about your tree care needs or to request a free quote, please fill our online quote request.
Warwick, RI, United States
[email protected]
401-298-2386