Tree Removal in Warwick
Top-rated Tree Service Specialists!
We remove trees in Warwick, Rhode Island
---
Do you have a tree that is in danger of falling on your house or property?
We are professional arborists with over 20 years experience. Our team has the knowledge and equipment to safely remove any size tree from your yard, no matter how tall it is. We can also prune trees for a more aesthetically pleasing appearance. Call us today!
You don't want to take any chances when it comes to removing a potentially dangerous tree from your yard. That's why we make sure our work is done right every time by using state-of-the art techniques and tools. We will be there whenever you need us, so call now!
Honest, Reliable, and Reasonably priced tree removal service!
Honest, Reliable, and
Reasonably priced!
---
Do you need a helping hand with removing trees in Warwick? But you are unsure about whom to contact? Look no further; you are at the right place. As one of the oldest species on the earth's face, trees can survive without human intervention. However, they can also overgrow a property in a reasonably short period. Before your trees are all over the place and outgrow your yards, reach out to PVD Tree Removal.
Our arborists are certified and licensed, equipped with modern tools. They specialize in providing excellent tree services all over Warwick, Rhode Island. Our expert tree technicians professionally handle all the services. Including tree pruning, tree felling, stump grinding, tree removal. We also cover natural disaster recovery, and roadside & yard upkeep.
A tree service company committed to excellence
---
Our Reputation for quality precedes us!
PVD Tree Removal is a company that has a high customer care standard. Our experts' arborists are highly skilled. They know what they are doing. And their skills are faultless. We have already earned a reputation for the finest quality tree service in Rhode Island.
We are professionals that have gained the trust of our customers. This has helped us to serve well our communities in Rhode Island. Our company is fully accredited. Our professional tree technicians provide all kinds of services for trees in Warwick.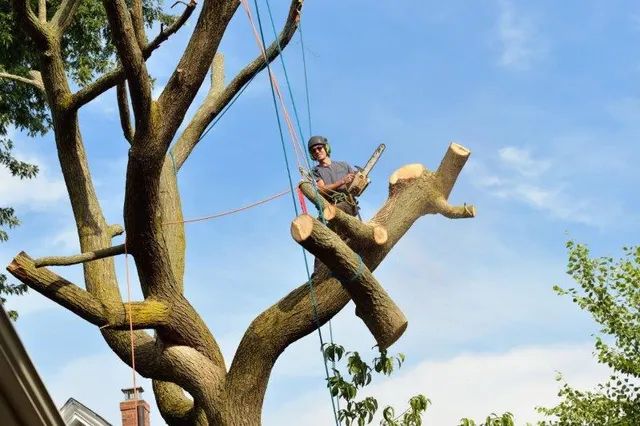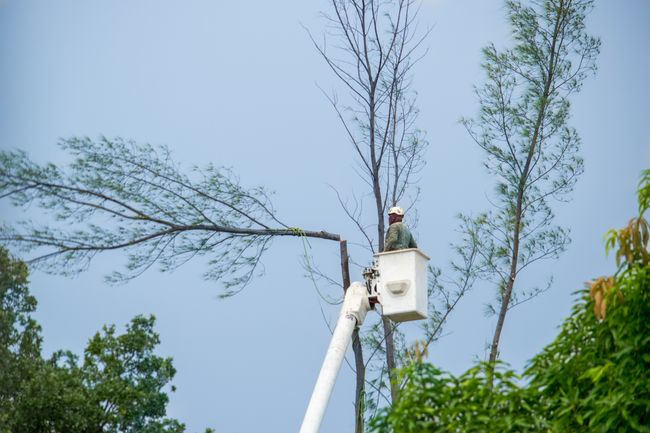 A Tree Service company You Can Trust
---
Regardless of the complexity of your tree care projects, our team is always ready!
Our arborists are experts in taking care of trees. They have been trained, and they know what to do if the tree needs anything. Safety is the biggest concern for tree removal, which is why expert tackling is the only way to go. PVD Tree Removal invests in its staff's training. The company has the newest and safest machinery. Enabling our team members to remove trees and stumps safely.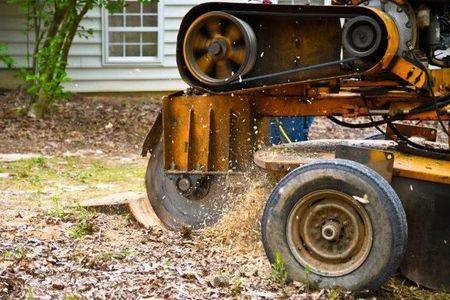 Tree Stump Removal
---
Rhode Island tree service has all the right tools necessary to remove tree stumps. No matter their sizes or shapes. If you decide to go for tree removal, tree stump removal is a necessity. A professional assessment is always necessary. This helps to remove hazard. Such as underground irrigation lines, gas pipes, and data cables. Careful planning of the stump removal process is key. It is as essential as the skills of the technicians.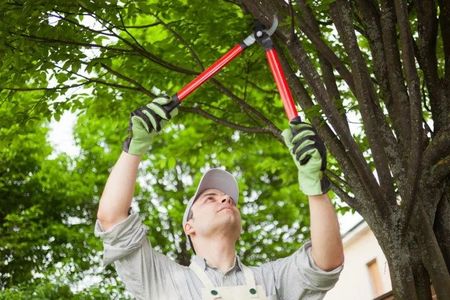 Tree Trimming and Pruning
---
Our trimming and pruning services help trees stay healthy. This will help make your property look pretty. Our team of arborists can help you. They will trim the trees to give more sunlight. And they will also take away any branches that are dead or diseased. Our trimming services will help the trees to grow healthier. Without compromising their natural growth pattern.
Storm Debris Clean up
---
Damaged trees in the aftermath of a storm could be really dangerous and pose a serious life threat. Warwick tree service professional services are a life savior. We remove trees that look like they might fall soon. We are fully equipped to provide emergency tree service. We will be there quickly when you need us. Taking care of your problem and keep everyone safe is our priority.
Tree Care Services We Cover
---
Warwick tree service Experts for commercial and Residential properties in Warwick, RI
You need help with your yard? Do you need help to pick up the pieces following Warwick's latest storm? PVD Tree Removal is here for you. With a guarantee of customer satisfaction, we are serving and preserving Warwick RI. When it comes to tree care and removal, we are always ahead of our league and stand out from the rest.
Our tree trimming professionals know how to trim trees. They do not cut corners. We provide services that keep you safe. Which include but are not limited to the following:
Warwick Tree Service
Tree Pruning and Trimming Services
Tree Stump Removal
Stump Grinding
Tree Removal Warwick and Straight felling
Section Tree Felling
Specialist Tree Surgeon
Arborist Experts
Shrub Care and Yard Maintenance
Tree Planting and Transplanting services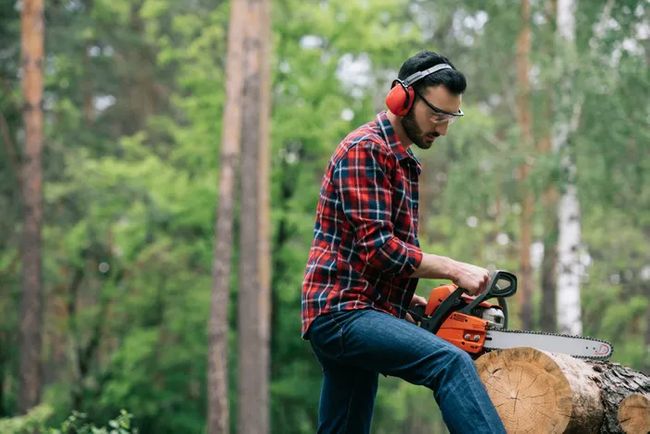 Tree removal? You got it!
---
If you need your tree removed, then call us today! It's not something you want to do yourself – trust me on this one. Let our professionals come out and take care of it for you. So you can enjoy your yard again. Don't worry or stressors about getting rid of a pesky tree. Plus, if there are any other issues with your property (like landscaping) we'll be happy to help with those too!
You have a tree in your yard that you want to get rid of?
Tree removal can be difficult, but PVD Tree Removal we make it easy. We are the best at removing trees from yards. We will remove any size of the tree, no matter how large or small. No job is too big for us!
PVD Tree Removal Process
---
Request a quote
You can ask for a free quote by filling out this form. Our experts will get back to you with the details of the tree services. Do not hesitate to attach pictures of your plants and yards. This will help to get a faster cost estimate.
Surveying and Scheduling
After receiving a quote and service confirmation, our expert arborist will set a time and date with you to perform the services on your property. However, if we're unable to provide a quote over the phone, our expert tree technicians will give you an estimate of the final cost after conducting a thorough survey of the site.
On-site tree service
Once you have scheduled your desired tree care service with our highly skilled team, our experts will handle the rest. From a timely appearance to perform the tree pruning, grinding and trimming services to clean up the mess, our arborists strive for complete customer satisfaction.
Extraordinary Care
PVD Tree Removal Warwick is committed to providing excellent customer service and is always ready to go the extra mile to ensure customer satisfaction. Helping our customers to preserve the health, safety and beauty of their trees is our utmost priority. From scheduling regular pruning to ensuring that your trees are strong enough to bear the effects of storms and are not at the risk of falling to coming in contact with power lines during high winds, we have got you covered.
Get In Touch Right Away
For a detailed explanation of our tree care services, please visit the services tab on our website. If you require expert advice about your tree care needs, contact us right away. Our experts will get back to you instantly with the quick fixes best suited to your needs. Call us now to get professional assistance for all the tree and shrub care on your property.
Our Guarantee
---
At Pvd Tree Removal, our customer needs are at the center of our business! We provide outstanding service for affordable prices. Our goal is to serve you better than any other company in the Warwick area.
All of our services come with a 100% guarantee. This means that we will not leave your property until you are fully satisfied with the work we have done.
To start, we schedule an onsite consultation with qualified arborists. That will help us to understand what you're looking for in terms of solutions. It could be planting or pruning services. But also cabling removal and grinding logs off stumps after trimming branches out from them… Trust the most experienced tree service professionals in RI. Trust Pvd Tree Removal!
We always take pride in being the best at what we do. We'll offer you a free consultation and get your trees' needs taken care of, no matter how big or small they are!
Why Choose Us?
---
When it comes to tree service, we're the professionals. We are experience and have a strong expertise. We will provide you with quality solutions that meet all of your needs! Our technicians wear protective gear like shoes, gloves (and sometimes even face shields!). Security is a thing for us. Every member on their team ensure safety first. We wear these protection pieces ourselves before entering any risky situation. There could be hidden dangers inside those old trees.
Our team has a zillion safety precautions to make sure you're safe and satisfied. We also strive for perfection. We stay up-to date with the latest equipment, tools or other resources as required! If it's tree services that will improve your property, we can help provide those too, just contact us today!
Benefits of Tree Removal in Warwick RI
---
Safety: Dead or dying limbs and trees pose a threat to your property. Tree experts can assess the condition of tree on-site. They identify those posing high risk for failure in different ways including power lines, roofing integrity etc… They prune them accordingly so they don't cause any harm. They also make sure you have enough space around it before cutting down healthy ones!
Prevent damages caused by roots: A tree's root zone can be so extensive that it will even affect your driveway or sidewalk. The roots grow deep into the ground. Lifting up and impairing concrete structures on our properties, leading to inestimable damage! Removing a tree will prevent you to spend thousands of dollars fixing the issues caused by the roots.
Offer a better view: By removing or trimming trees, you can enhance the beauty of your yard or for that matter any part of your property. Trees often block views. By removing it your family will enjoy a better view of the natural surroundings.
Improved Curb Appeal: Trees are often an important part of the design and appeal of any home. But they can also have a negative impact. Trees with too much shade or improper pruning may decrease curb appeal. In addition to being unattractive themselves. Pruning judiciously will help enhance your residence's beauty while improving its value! You might also have to remove some trees.
Clearer space: Removing a tree can offer you the extra space you need to complete your project. We can provide a professional, clean and fast tree removal service. We will leave you with the space you need to move forward. You will now be able to build the pool or the shed you're dreaming of.
FAQ Questions Customers Ask!
What is the fastest way to remove a tree stump?

The fastest way is with a stump grinder, but this option can be costly. A backhoe will remove the tree more slowly, but it's still quicker than trying to cut or pull out the roots. Cutting or pulling out the roots may be cheaper, but these approaches are tedious and slow on their own. Another approach is to inject liquid nitrogen into the tree stump. This will destroy it within two weeks of application. This method has a drawback in that a well-rooted tree could take up to 8 months to completely consume. There is a common consensus among expert arborists. The best solution for removing a stump is to hire an arborist having a stump grinder. This will save you money in the long-term.
How much does it cost to have a tree removed?

This is the part where most tree removal services fail. The best way to get an accurate estimate on how much it will cost to remove a tree is by contacting us directly. Do not be fooled by companies offering too low rates for removing trees. They might be cutting corners and removing the wrong parts of the tree. This can result in the tree growing back stronger. Call us today for your free quote, or visit our website. To give you high level range, removing a tree can go from $175 to $2000
Why is tree trimming so expensive?

It's important to understand the difference between

trimming large and small trees

. Big trees need more time, labor, equipment or risk. But once you take into account these factors, they will cost about the same. Trees pose many dangers when it comes down to working with them. More so if you're dealing with tall ones! If your job requires heights greater than 10ft then expect costs to be higher.
What's the difference between tree trimming, pruning and thinning?

All three refer to forms of cutting. Pruning is done mainly for aesthetic reasons, while thinning focuses more on the health of a tree. Trimming may be similar to pruning if you are cutting off dead or excess branches. Sometimes they are even used interchangeably.
Do trees grow back after stump grinding?

No, not if the stump was correctly ground. Some people have the mistaken belief that tree roots will grow back after being ground up by a power tool. The belief is far from being the truth. Grinding a stump will remove all usable parts from one side or another of your stump. There will be absolutely no chance for new life to sprout in this area again.
Can I remove a tree myself?

It depends on the tree. Do you have small trees that do not require you to climb a ladder? For them, the answer is yes. For taller trees, it will be too dangerous. You don't want to end up at the hospital and have lifelong sequels. Another thing to consider is where the tree is located. Is it close to your house? Is there any electrical wire in the way? Don't rusk making your final decision. You should ask a professional tree remover for advice.
Do I have to be home for the removal process?

It's not always the most pleasant experience. There are usually lots of leaves and debris left behind, which can be difficult to clean up. But with our removal process, we do all the work for you! We will

remove your tree

from your property without any mess or hassle. You don't even have to be home!
Tree removal company
We service residents and businesses in Rhode Island
Monday – Saturday: 8am – 5pm
Sunday: Closed
Excelente servicio prestado por una gran empresa. El equipo de PVD Tree Removal está bien entrenado y organizado. Fueron muy receptivos a nuestras necesidades. Volveremos a utilizarlos.
Marilyn Thomas
2022-03-30
PVD Tree Removal is Reliable, Quik, Knowledgeable and efficient in their service. THe team know an incredible amount about trees! They take great care in making sure the trees are trimmed at the proper time of year. And are balanced! We have several Oak trees and Crepe Myrtle trees. PVD Tree Removal has made them all look incredibly beautiful. This is my 8th season working with them. They know my trees and take excellent care of them. I have referred many friends and clients. Each and everyone of them are extremely pleased with the work. If you are looking for a company to trim your tress, look not further!! Call PVD Tree Removal, they will take care of your trees.
I used them several times, but everything started when I wanted a tree removed. I wasn't liking the outrageous quotes I was getting from other companies, PVD Tree Removal one's was much more affordable 🤑. I am still very impressed with their quick response and getting the job done efficiently and safely. I highly recommend this tree removal company if you need trees taken care of. ⭐⭐⭐
What an Affordable, fast and friendly tree removal company! Just within 90 minutes of receiving a quote they were removing the stump from my yard after chopping down a dead pine tree in the front lawn. That's fast! Also, the price was fantastic!
We found them by luck, by searching tree removal near me, but they are an absolutely fabulous business to work with! We needed a 60' tall oak tree removed. They not only presented a great and affordable bid for the project; they were on time, polite and efficient! After the job was done, the clean up was amazing! I had zero worries throughout the entire tree removal project. No unpleasant surprises at any point during the job. They are seriously one of the best experiences we've had with any business. If you're looking for affordable and professional, PVD Tree Removal is THE company you want. 🌳 😀
Galileo Bonanno
2022-03-06
The team was very detailed on everything and a professional tree removal RI that has reputable experience in this industry. They did remove two trees in a very tight space and left everything well cleaned.
Blaine Greenberg
2022-03-05
They came on the same day and offered me the best price. I was so glad to hire this company because they took effort & skills to maneuver those trees and clean up all the debris afterward. I highly recommend this tree removal near me, and I will use their services again.
They completed the job quickly, and it was an impressive experience because everything was seamless and accordingly. The crew is knowledgeable in tree removal service at an affordable cost.Thank you so much 👍❤️❤️
The team was extremely hard workers and did an excellent job removing a couple of large trees in our properties. They did a good job cleaning up too! I like to hire this tree removal Providence RI again!
I had oak trees cut down by these people, and it was a very satisfying experience and easy to deal with at a fair price. I highly recommend their tree service and their great workers.