Tree Removal In Attleboro, MA
We Remove trees in Attleboro, MA
---
Are you looking for tree service in Attleboro, MA?
If you're looking for tree removal in Attleboro, MA, then look no further than PVD Tree Removal. We are a locally owned and operated company that has been serving the area since 2014. Our goal is to provide quality service at an affordable price so that all of our customers can enjoy their yard again!
When it comes to tree removal, there are many things to consider before making your final decision on who will be removing your trees. At PVD Tree Removal we pride ourselves on being honest and upfront with our customers about what they should expect from us during every step of the process. From providing free estimates to completing clean up after each job, we do everything possible to ensure that our customers receive nothing but top notch service!
Contact us today for a free estimate or if you have any questions about how much it would cost for us to remove your trees! You won't regret choosing PVD Tree Removal as your go-to provider when it comes time for tree removal in Attleboro, MA!
Professional tree removal in Attleboro, MA
---
Tree removal is an unfortunate necessity for many homeowners. Trees provide us with shade, shelter, and energy savings. Yet, there may be times when you need to remove one because it poses too much of a risk or health hazard on your property. Dead trees can fall, causing injury inside the house.
Planning ahead will make sure these problems don't happen again. Contact PVD Tree Removal today!
PVD Tree Removal offers a simple and straightforward way to remove your tree. Our qualified technicians will cut the hazardous branches from below. Leaving you with an intact but stripped crown that is safe for passage through city streets!
In addition, we can also provide same-day service in Attleboro, MA. Or right on-site without incurring extra charges because of travel time. Contact us now to schedule tailored tree removal services.
When you need to remove large trees in Attleboro, MA, Rhode Island, call PVD Tree Removal for help. Our employees are trained and will use state-of-the-art equipment like cranes or trucks. We can get to hard-to-reach places without hurting your home.
Stump Removal in Attleboro, MA
---
Removing a sizable tree is an intricate process few homeowners understand. It requires careful planning and limiting the damage to surrounding property. As well as removing stumps correctly so that they can be handled with care, which we know how! We'll remove your whole stump or just part of it?
Stumps can be a safety hazard and an eyesore. They decrease the aesthetic appeal of your property. Not only do they take up valuable space, but also make it difficult for you to enjoy using certain parts of the house. Like stairs or decking areas where kids play because there is no grass on which toys could get lost among weeds.
The time commitment required by removing them may seem daunting. Who has enough free days in their schedule? Not everyone has access to information about tree removal before they try it. So let's look at some alternatives first! A professional team specializing in stump removals. They will come out without any hassle. All equipment needed to cut or grind tree stumps will be brought for efficient service.
Here's why hiring professionals make good business sense:
Safety is of utmost importance. Especially when removing whole trees close to telephone poles.
We know what we are doing. We perform all the necessary steps according to industry standards. Without any damage to your property!
Leaving that unsightly stump is not any better than having it removed. So let PVD Tree Removal handle the job!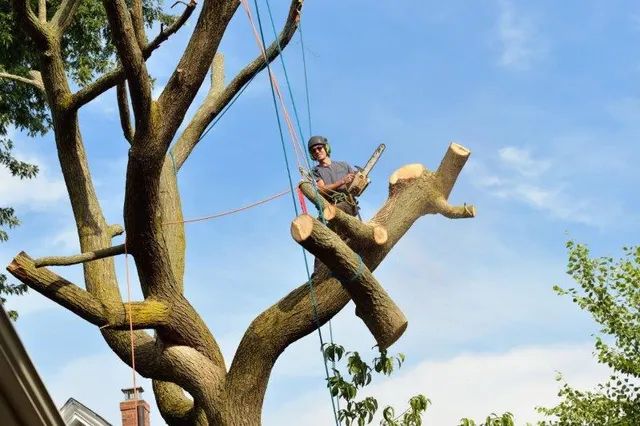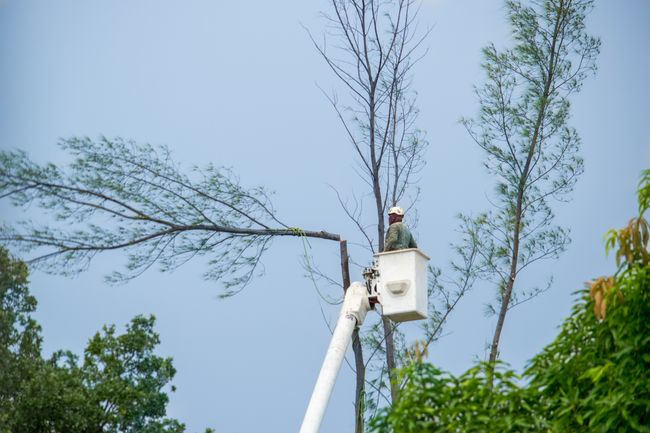 Tree Maintenance in Attleboro, MA
---
Keeping your trees healthy and manageable may seem time-consuming, but it's important. Realize that maintaining them will pay off when you need to get rid of one. Our technicians are well-versed in all areas of tree maintenance. And can tell you on how to take care of a specific ailment before it worsens. We'll let you know what causes the problem. Suggest ways to prevent it from getting worse, and help you treat your trees before it's too late. Call us today for any questions!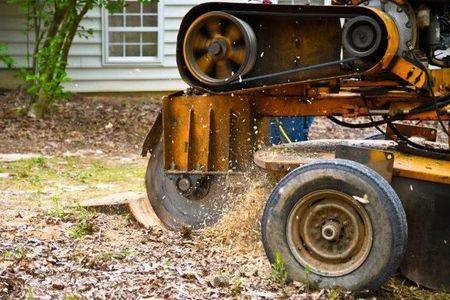 Stump Grinding in Attleboro, MA
---
If you need a stump ground, choose PVD Tree Removal. We are people's first choice in Attleboro, MA. If you need a stump or stumps gone from your yard, we can take care of it quickly and affordably. We have all the tools and equipment required to make sure that your job goes as smoothly as possible!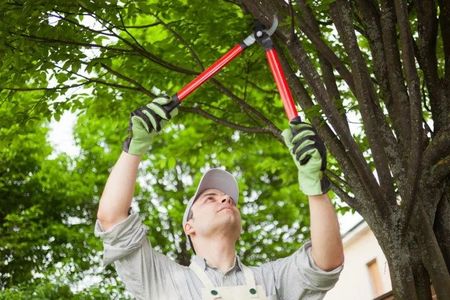 Tree Removal in Attleboro, MA
---
If you have a tree or trees in your yard that need to be removed, don't hesitate to call us at PVD Tree Removal! Our experienced professionals can get the job done efficiently and affordably. We will take care of the entire process. You don't have to worry about anything when we're finished with your project.
Tree Care in Attleboro, MA
---
If you have trees on your property that need to be pruned, PVD Tree Removal can handle the job. Our tree experts will make sure that your trees are healthy. They will make sure they are at the right height and shape, so they stay healthy for many years. Our experts have 30 years of experience doing this, so you can trust us with your trees.
Tree trimmers in Attleboro, MA
---
Are here to help you with your tree trimming concerns. Our team will take care of your tree. They know how to make it healthy and strong.
To ensure both aesthetic benefits. Such as enhanced visual appeal from our homes, among other positive attributes. Trees need constant upkeep-even when not visible anymore. To achieve this goal, we make it easy for homeowners. Because many times they view regular yard cleanings tasks like pruning branches back. Too high into an otherwise level surface means fewer trees get sun. This makes the forest smaller and less windy.
Our team of experts is equipped with the latest tools. And technology, so you can count on us for any size tree service job in Attleboro, MA. We're known as one of Rhode Island's top providers because not only do we respond. But also come backed up by years of experience when it comes to trimming trees around this area!
Trees are the crown jewels of any landscape, providing many benefits for homeowners. But when you need professional help to keep up with your tree responsibilities. Or if something goes wrong. Like infestation by insects that feed on them. Then hiring an experienced arborist is crucial!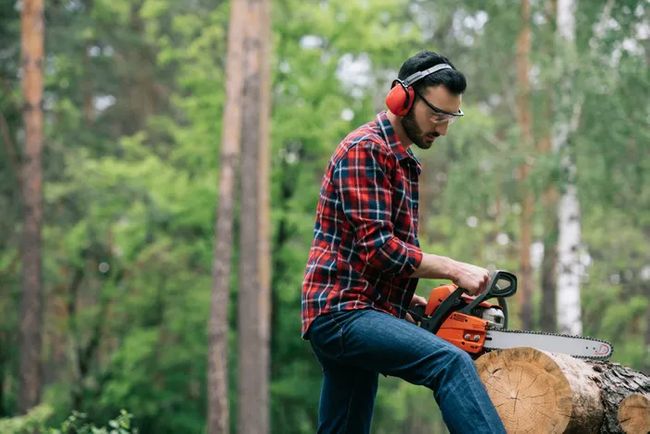 Tree Care & Maintenance in Attleboro, MA
---
A well-groomed yard has its best appearance with lush green leaves everywhere. You need to take care of the plants every year. You should not give this job to someone else. Who may not have time to plan out their maintenance plans. Next spring/summer season, which could lead into even more problems down the road. Such things as damaged surface roots with lawnmowers. Spaced apart growth with weed whackers used too close to the trunk. Lack of sunlight penetration which can lead to more damage all around the root system. Experts will help you with fertilization and pest control. You can ask questions. Experts are always there for you.
Though we're a small company, our arborists have extensive knowledge of tree planting. They can tell you what type of soil is best for your plants. And when they should be fertilized or cut back to promote healthy growth! Besides, these experts know how different factors such as rainfall affect trees. So don't worry. Even if it seems complicated, ask one of us about how it works here, and we'll help you out. We'll make sure that nothing goes wrong with your yard!
Get a free quote for your tree service needs today
---
When you need assistance with cutting down trees and want to know what the cost will be, call us immediately. All it takes is one quick phone call to our team of professionals. Proper tree removal is very important if you want your yard to look great. Removing trees without the proper equipment may cause damage. It could harm the surrounding trees, bushes and even your house. So, it's important to call us right away! Not only will we be able to give you a quote but can also get started right away. It's best to hire a tree service that has experience with cutting down trees to avoid any damage or injuries!
About Attleboro
City of Attleboro, MA
Attleboro is a city in Bristol County, Massachusetts, United States. It was once known as "The Jewelry Capital of the World" for its many jewelry manufacturers. According to the 2020 census, Attleboro had a population of 46,461.[3] Attleboro is located about 10 miles (16 km) west of Taunton, 10 miles north of Providence, 18 miles (29 km) northwest of Fall River, and 39 miles (63 km) south of Boston.
Area:71 km2
Population:46,461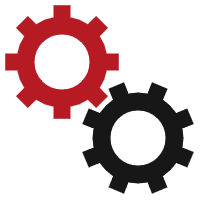 Things To Do in Attleboro
Tree Removal in Attleboro